2007 V-Twin Expo Near capacity show for event's 7th edition. Baggers and conversions emerged to take place of collapsing catalog custom sector.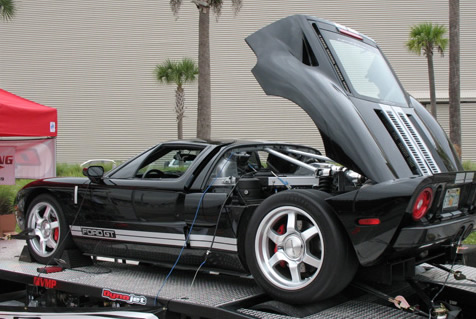 2006 Performance Racing Industry is over 5 miles of aisles packed with performance at Orlando's Convention Center, highlighting every racing category from off-road and tractor pulling to closed course and oval track.
Dealer Expo 2006
march, 2006 — The best in years, 'til my pix got clipped after setting my camera down just before I headed out for the airport. Up 'til then it felt like the mojo was working overtime.
V-Twin Expo 2006
february, 2006 — A good show gets better. More booths, more exhibitors, more innovation – and a hint of a market that may be starting to erode.
Dakar 2006
january, 2006 — The Paris-Dakar Rally was showcased on cable channel OLN. My online reporting predated social media as Chris Blais and Andy Grider blazed new trails.
Cycle World Trek 2005
october, 2005 — The story's still getting cooked, but check out my online comic to get a flavor of what the 31st annual event was all about. slide show
Dealer Expo 2005
february, 2005 — It's trade show mania, and Indy Dealer Expo sported a host of new players while some old favorites went missing. Who's new, who's good, and why.
Cycle World Trek 2004
october, 2004 — My first ever dual sport trail ride, and what an introduction, courtesy of Cycle World's 30th Annual Trek in the Sierra National Forest. slide show
V-Twin Expo 2004
february, 2004 — Cincinnati's V-Twin Expo tests those who didn't wear thermal underwear; we survive, and are stronger for the experience.
Dealer Expo 2003
march, 2003 — Indy Dealer Expo – it gripes me when ideas are good enough to steal but aren't worth leaving anything in the poor box.