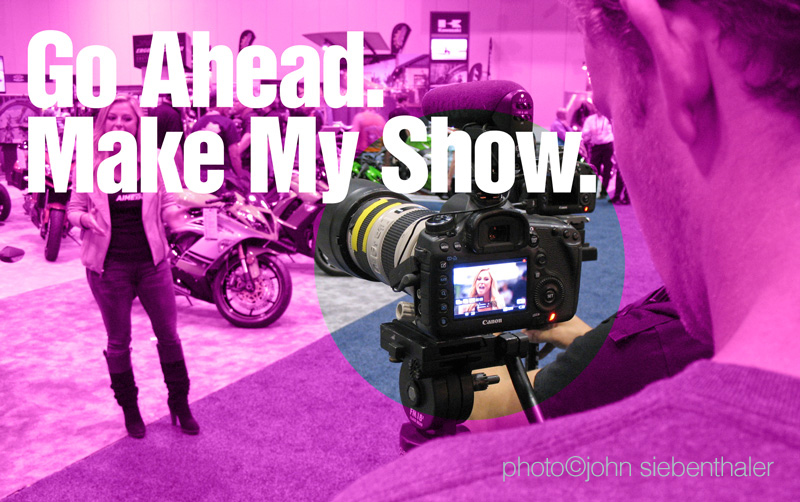 Powersports Needs A Show That Gets Folks Talking
January, 2015 | by John Siebenthaler

connecting business to market
expo performance links
iXS fresh line of fashionable apparel
Schuberth NA helmets offer style, protection
Held USA under new management
Zero Motorcycles electrifying performance

Cycle World editor Kevin Cameron wonders how Kawasaki gets their H2R turbo turning.
signup now for 2015
American International Motorcycle Expo
Twitter @aimexpo
top five countdown
still no sign of sleet or snow
more OEMs flying their flag
Tucker Rocky parks show trailer
still best ever after show happy hour
even more booth girls!

more event coverage
Lets kickstart 2015 with a critical look back at AIMExpo's second combined business only and retail aftermarket tradeshow in Orlando last fall.
The event broke the 500 exhibitor mark, pulled in two new OEMs, shortened its run by one day, and earned major bragging rights over the DOA Dealer Expo hopscotch relocation from Indianapolis in February to Chicago (see below) in December.
It was clean. It was tidy. It was organized, and comfortable. But what it wasn't, was exciting. Sure, there were moments of big interest, but despite the reveal of Ducati's new old Scrambler and a close up look at Kawasaki's long-awaited H2R hot rod the show overall seemed to lack, for want of a better word, edginess.
The major complaints were of two predictable varieties: not enough dealers (by exhibitors) and not enough exhibitors (from dealers).
Bringing up a distant third place were comments about the location, broadly categorized as why don't they hold a show in Vegas (been there done that) - or San Diego, or even (gasp) the Back to Indy Brigade - anywhere, it seems, but in one of the easiest to reach destinations in the country. Which Orlando is, thanks to Disney, Universal, a truly international airport, in a state that's built on tourism, and a complete mastery of domestic and international tourist marketing.
One buyer who made the long-haul journey from Vancouver, British Columbia to the Funshine State in order to stretch his legs and work on his tan said that, "AIME was far, far better than the last Indy show I went to. In the past, it took me two and a half days to see everything at Indy. At the last (2013) Dealer Expo, I was done by 3PM Friday, then had to search for things to look at for the next two days. It was a complete waste of time, and I vowed never to go back, Chicago or not."
Charging stations. Not a single electronics exhibitor - batteries, chargers, or vehicles - had the foresight to offer a mobile device charging kiosk. What, did everyone arrive by stagecoach?
"At AIME, I was gratified to see a full room (of exhibitors), and it took me over two days to see everything I wanted to see. I was surprised that Parts Unlimited, and MAG were not there, but I've heard about the politics. Having the public there on the last two days was enjoyable because as a dealer I could talk to the show goers to see what they thought of the new models; VERY informative."
"The demo rides were good as well, but it took so long to get in and out that I could only ride two demos; maybe they will get more streamlined in the future."
It Was Great. But Back to Indy? No, No, No!
Offsetting those rosy comments were these from an exhibitor. "For me it was great (but) every booth I went to said the same thing – not enough dealers...especially on Friday." The writer (consumer publication) plans to renew his space, but doubts that, "…four guys from any one shop spontaneously jumping in a car to roam the halls for a day or two will happen with an Orlando show." And he misses Indy.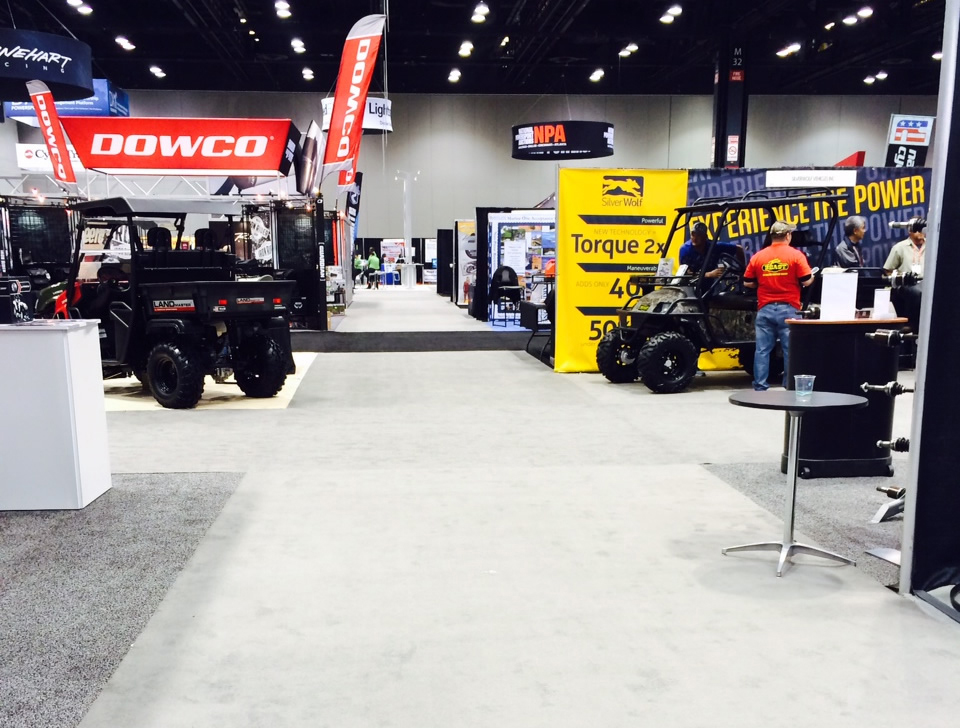 On that last point, well, from the consumer POV I miss Indy also. The ease of getting around downtown, the seriously much better restaurants, and the close-in mall shopping are major pluses when deciding whether or not to roll the dice on attending. But the Orange County Convention Center - the second largest convention facility in the U.S. - is (can be) so much better for marketers in so many ways it's not even close.
Declaring AIMExpo the winner by design/default in the powersports aftermarket and motorcycle consumer event sweepstakes, it seems all but certain that by the time next October rolls around organizers will be well positioned to handle an anticipated growth spurt of marketers anxious to capitalize on, or at least not miss, a resurgent economy's still nervous romance with powersports.
It's About the Customers You Have. And the Ones You Don't
With all that said, the show could, and should, offer a better dealer/consumer experience to buyers of both stripes, trade and retail. As currently configured, it's a good example of early 21st century trade show production: predictable and relatively painless. But there's nothing that hasn't been done before, or better, by other major events.
If there's any value in the notion that the environment sets the tone, here's my quick list of things that seem obvious I'd like to see added and/or improved.
Florida is home to a huge Latino population and is the gateway to a potentially lucrative South and Central American market, yet 2013's innovative Latin American pavilion was missing in 2014. Why?
Considering this is a combined trade and consumer show, the absence of a sponsored model store is even more puzzling, and a major miss. This is low-hanging fruit for sure.
Wish list includes more hard parts and demonstrated tools. There might even be a few from the motorsports ranks who'd welcome an excuse to return to Orlando.
Add indoor demos. Too hard? I think the growing EV contingent would be onboard for an opportunity to participate.
Charging stations. Not one single electronics exhibitor - batteries, chargers, instrumentation, or vehicles - had the foresight to offer a mobile device charging kiosk. What, did everyone arrive by stagecoach?
Speaking of electronics, where is the middle of the room overhead big screen running a continuous POV feed of the outdoor demos from across the street? GoPro, anyone?
Social media marketing needs a major overhaul if the WOM market is to bear fruit.
Booth displays. Ducati and Alta stepped up, but too many continue to ignore the opportunity to market goods and services creatively, depending instead on a rickety SkyMall popup whose Best When Used By date expired in '98.
Finally, growing the exhibitor list to a level big enough to sustain a move across the street, to the North Concourse and immediate back and forth proximity to the demos, and add in dyno runs while you're at it.
Make no mistake. You're just down the street from Harry Potter, The Hulk, Star Wars, and All Things Disney. Take advantage of the local inspiration, talent, imagination, and resources to make this event a truly remarkable experience for everyone.
That AIMExpo's been successful in its freshman and sophomore years is obvious. But reaching the next level and transitioning into significant engagement means a commitment to building buzz that can connect to an untapped market, not just the market you already own.