products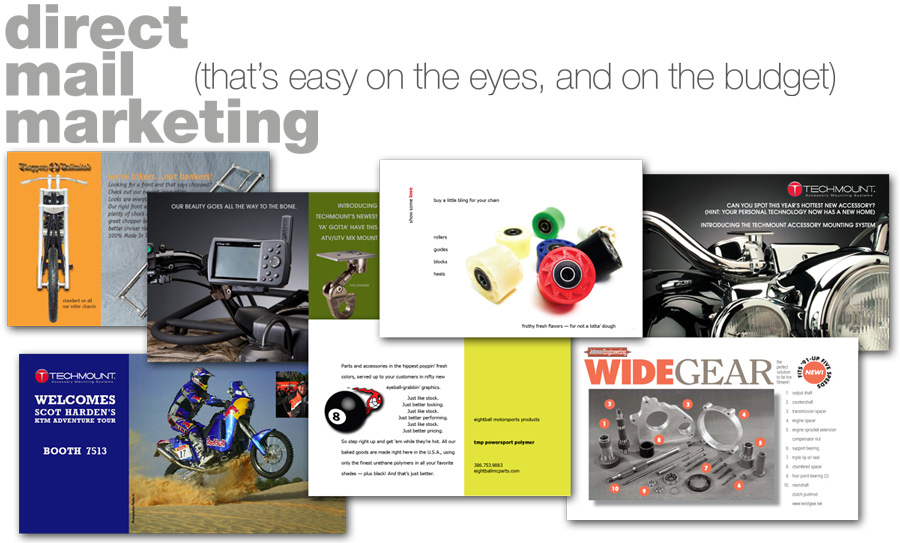 professional marketing and communications
direct mail is the perfect solution for building customer relationships, extending loyalty programs and pitching new products. The psychological benefits alone include a positive tactile experience that sends a message of commitment and investment — not to mention the visual difference between high resolution printed art that can be touched and 72-pixel online viewing.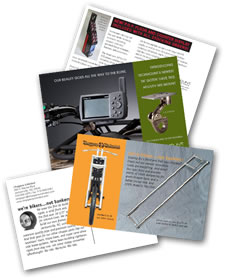 a proven lead builder when copy tells a story readers relate to; creative use of front and back turns throwaway into pass-along.
today's direct mail is vibrant, alive and bursting with persuasion. Use high quality mail lists (or develop your own) to introduce or support web marketing. Follow up by adding coordinated html e-mail newsletters and promotions for a double hit of reinforcement.
By leveraging fresh creative, digital technology, and modern printing, marketers get the best of both worlds — fully customizeable product insight, delivered directly into consumers hands.