Turn Throwaway Into Pass Along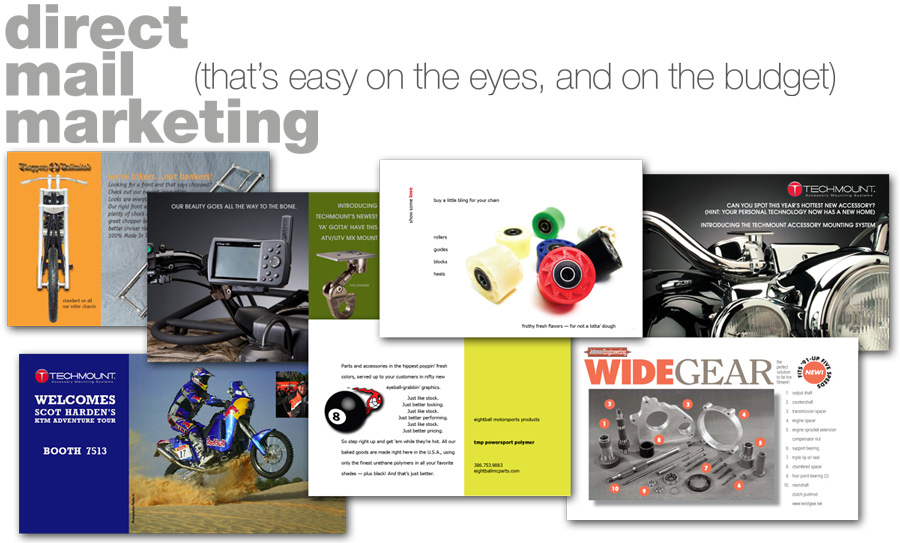 Direct mail has long been a favorite method for building customer relationships, extending loyalty programs, and pitching new products.
Unique psychological benefits include a positive tactile experience that sends a message of commitment and investment — not to mention the visual difference between high resolution printed art that can be touched and 72-pixel online viewing.

taking business to market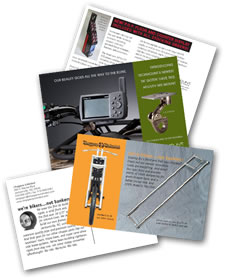 a proven lead builder that starts with original design that delights the audience, engages with contemporary copy readers relate to, and ends with a product that goes from throwaway into pass-along.
Today's direct mail is vibrant, alive, and bursting with persuasive possibilities.
Begin with high quality mail lists or EDDM micro mailings to reach selectively targeted audiences, then follow up with e-mail newsletters and one-of-a-kind promotions for a coordinated campaign that packs a punch.
Micro demographics make modern direct mail the perfect tool for small businesses to target consumers where they live.
By leveraging the power of fresh creative and modern digital printing, marketers get the best of both worlds — fully customizable product insight, delivered directly into consumers hands, with virtually no waste of print or postage.