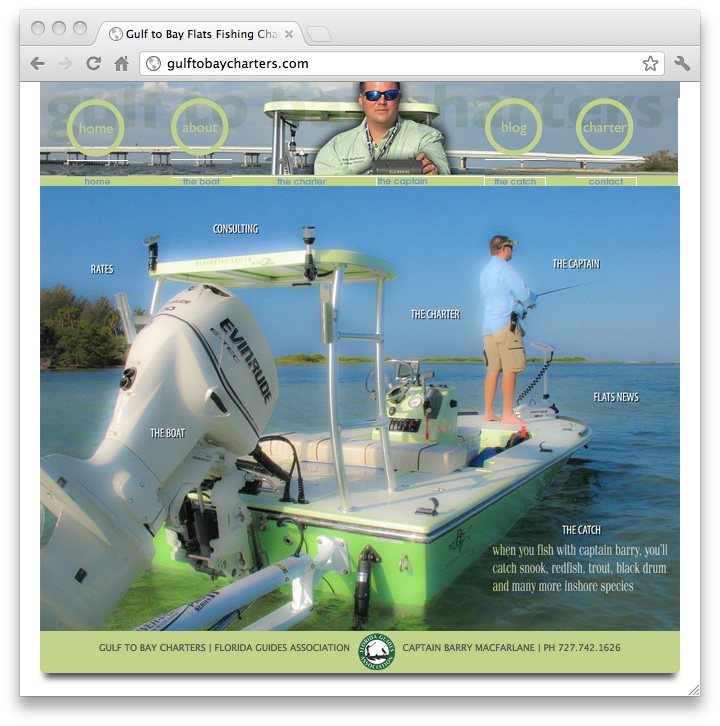 H2O Marketing: Getting My Feet Wet
by John Siebenthaler: photos©john siebenthaler

connecting business to market
Marine marketing is usually built on unique action photography coupled with brief, colorful copy. I photographed these wildly different fishing platforms, all operating out of Tampa Bay and in the Gulf of Mexico, for a variety of pr, marketing, and web assignments.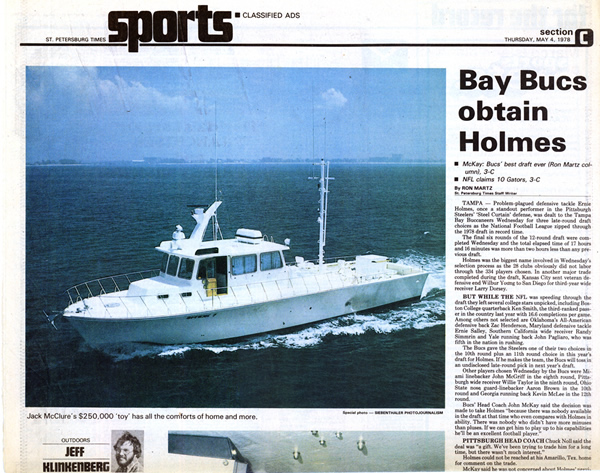 Twin Cat diesels provided plenty of prop to power Si-Tex, a scaled up, heavily modified PT boat design. The charter took clients out to the Middle Grounds for day trips and beyond for extended charters.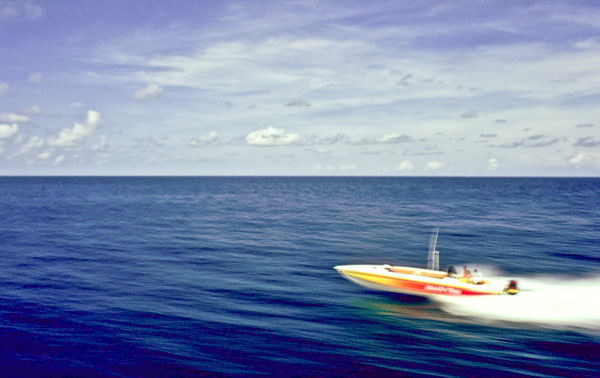 Both the Si-Tex 7 commercial charter (above) and the 1,000-hp Noodle King Mercury Marine Black Cat quad-powered personal watercraft Scarab (right) are long gone from local waters. In their time, they were powerful brand leaders that generated plenty of interest.
Si-Tex was a test-bed platform for the marine electronics manufacturer of the same name, while Noodle King patrolled the waves as a recreational outlet for a local fortune cookie manufacturing tycoon.
The flats skiff Salsa Verde (top) was a charter that specialized in very shallow inshore fishing opportunities in and around Tampa Bay. It provided the ideal focal point for the brochure microsite created with a pinch of CSS, a dash of camera raw, Photoshop, Illustrator Smart Objects, and a FireWorks HTML menu nav bar.
The SEO SERP results resulted in local page one search position ranking against numerous other local flats and conventional charters.