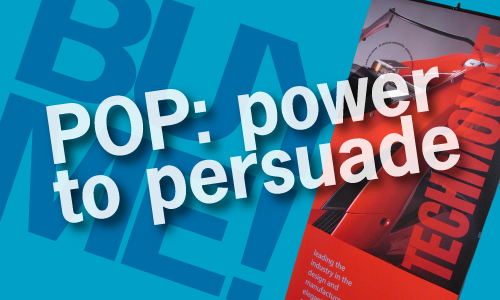 Banners, Mats, And Pop-Ups: Colorful Variety

content creation and management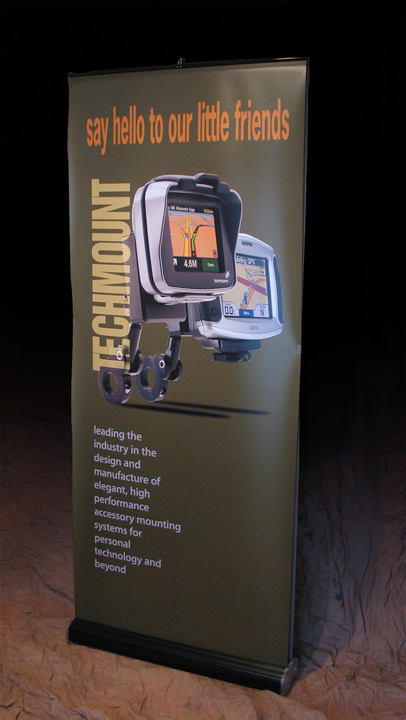 Versatile Pop Up Display
This sturdy, double-sided popup needs no bracing. Alternate message on reverse side catches floor traffic coming from either direction.
Creating A Powerful Dealer Kit
These are challenging times for retail in general and powersports in particular. Want to make lemonade? You'll need a little sugar.
The process of converting foot traffic to register receipts is not an exact science. Price, marketability, and need all factor into consumers thought processes as they kick the tires and light the fires.
Here's how to get started by stacking the odds in your favor — and against your competitors
. Begin by larding the physical store environment with visual, tactile reminders as to just why your widgets trump theirs.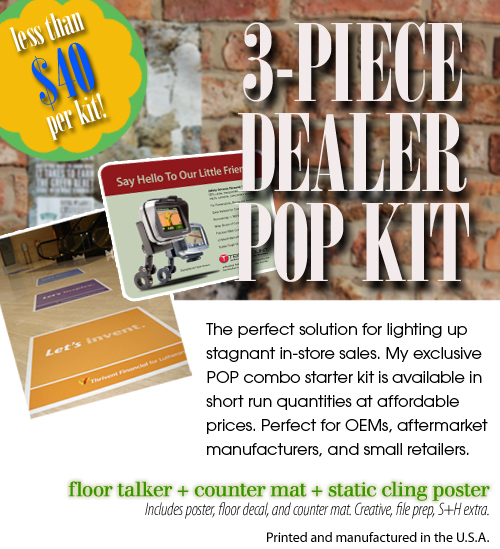 Modern Materials
Even though POP may be considered the bread and butter of instore marketing, it's far from mundane. In fact, POP today offers some of the most exciting merchandising opportunities available for retailers and manufacturers to connect with consumers. This value priced 3-piece POP Starter Kit includes the three most sought after items; counter pad, wall poster, and a floor talker.
High tech materials and production innovations convey a sophisticated subliminal nudge at the checkout counter. POP's ability to engage all the senses — sight, sound, smell, touch, and even taste — adds a big layer of versatility.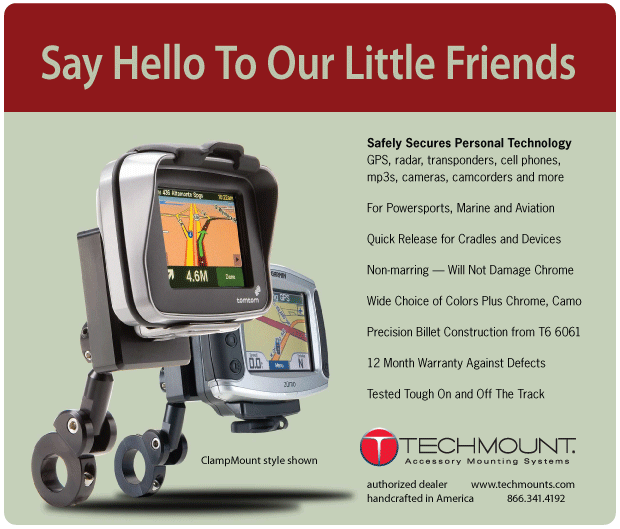 Counter Mat Impressions
POP creative design is a major part of the purchasing decision. This counter mat POP is laminated to a durable Lexan protective surface to withstand punishment.
A Fabulous Design Canvas
Like the man said, "If you can't say it, you can't whistle it either." Weak graphics mean your message probably won't get much playback.
Leaving design to chance is a potentially costly mistake — and a waste of valuable retail real estate. Counter mats are versatile, economical to produce, and when properly thought out popular with retailers.
Use POP for one-time promotions, events, and long-term brand building strategy. Most dealer kits contain a variety of POP offerings, from dangles and wobblers to static cling posters and lo-tack mats. Structural elements might also be included. The final goal's one of choice, flexibility, and ease of setup and installation for the retailer.
Banners Grab Attention
The world of POP is one of dimensional art, saturated graphics and compelling design that breaks through the noise and clutter of the average retail environment. Incredibly versatile, there's a different solution for every situation manufacturers and retailers face today.
Just like retail merchandise, POP materials compete for valuable real estate at the street level and is subject to challenge both on manufacturing quality and creative performance.
What's Right For Me?
Is POP expensive? Prices run from modest to wow, especially if a marketer wants to take advantage of the emerging technologies now coming into use. True 3D graphics, Flash software displays, multi-media electronics — even scent-driven subliminal aroma therapy concepts are finding success on the sales floor. The sky really is the limit, limited only by imagination.
As the pressure from online web sales mounts, POP just might be the ace in the hole for manufacturers who also depend on the traditional brick and mortar physical environment to market their goods.
As retailers and manufacturers scramble to read the tea leaves of the rapidly changing economic reality, POP's an important key in unlocking a practical sales solution.