if you can't see an image below click here to view in your browser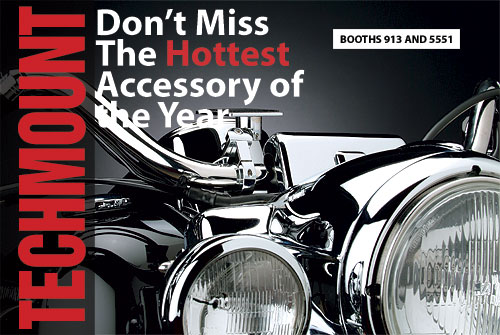 | | |
| --- | --- |
| siebenthalercreative.com | powersports advertising and public relations |
Are you an editor who accessorizes? Sure you are. But not if that brand new shiny GPS is going to end up smashed into tiny expensive pieces all over the interstate.
See firsthand how Techmount's line of premium accessory mounts handles everything from iPods® to garage door openers. We're the leader in personal technology accessory mounts. See us in Booths 913 Blue and 5551 Dome. Your readers will thank you. And so will we.
This email was sent by Siebenthaler Creative Services. If you'd rather not be contacted, please e-mail unsubscribe. To be included, please e-mail subscribe.
Siebenthaler Creative Services | PO Box 278 | Indian Rocks Beach FL | 33785